Today's Deal for a Day is on this
Red, White, and Blue mixed media piece
. I've marked the price down to $55 (from $78), a substantial savings on this wonderful necklace with a pendant created from an Artisan Clay cabochon: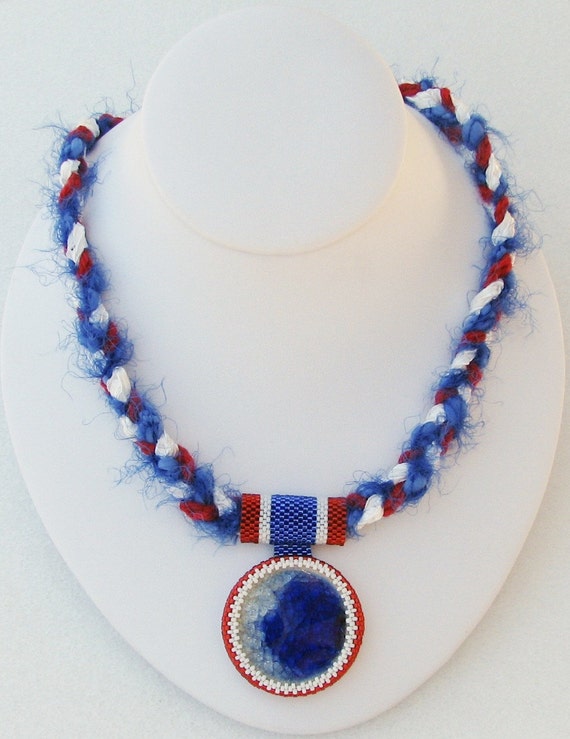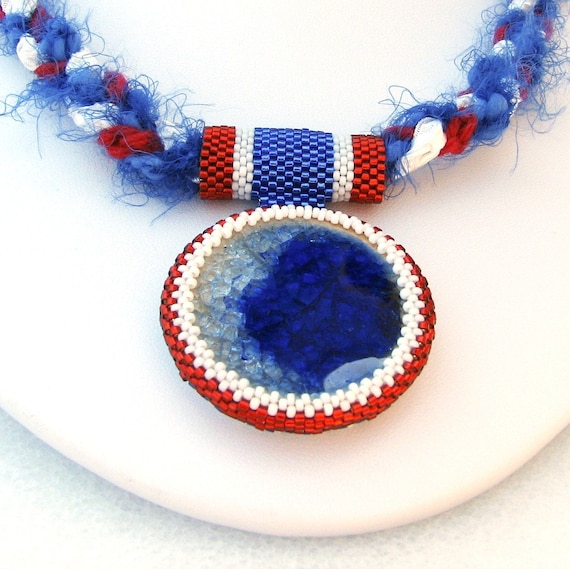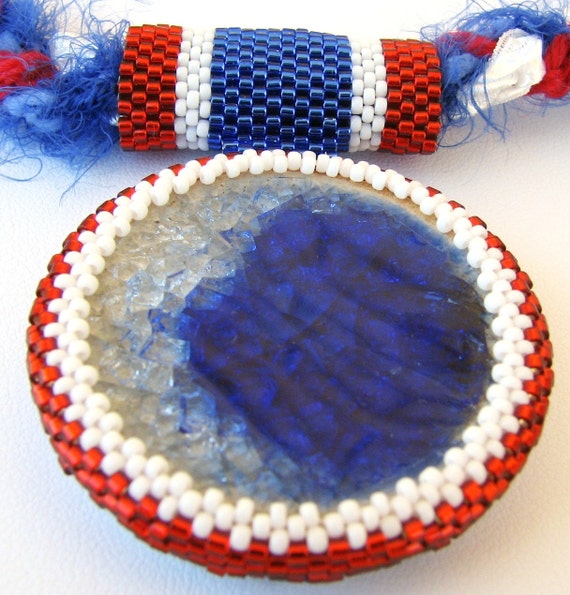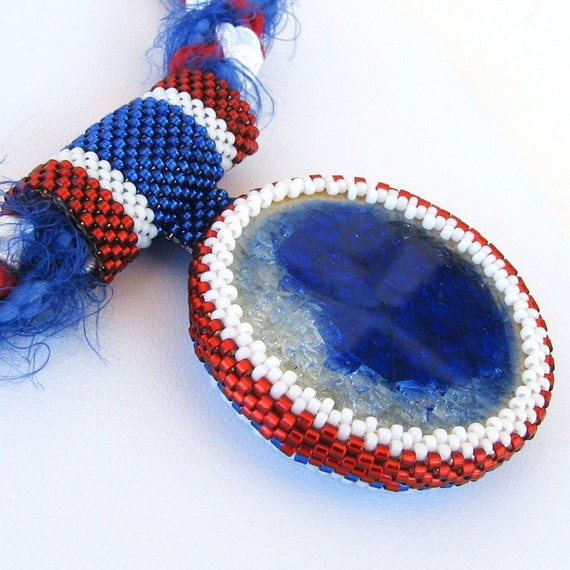 This deal promises to be up until tomorrow afternoon at 4 Easter/Etsy time or until it sells, whichever comes first.
Rumor also has it that yesterday's Deal for a Day (see the post below) is still on. But who knows how long that might last?
Be well and get going!