A little less than two years ago, I made this special OOAK cuff for a lovely woman.
I named it Moroccan Spice and promised her this would be the only one in its colorway, but that I would use the pattern again.
I've had the beads for Panama City Grill selected for some time, but couldn't find the time to bead it up. And then my Sand Fibers Beta Beader Karen Barber Firnberg came to the rescue and created this beauty: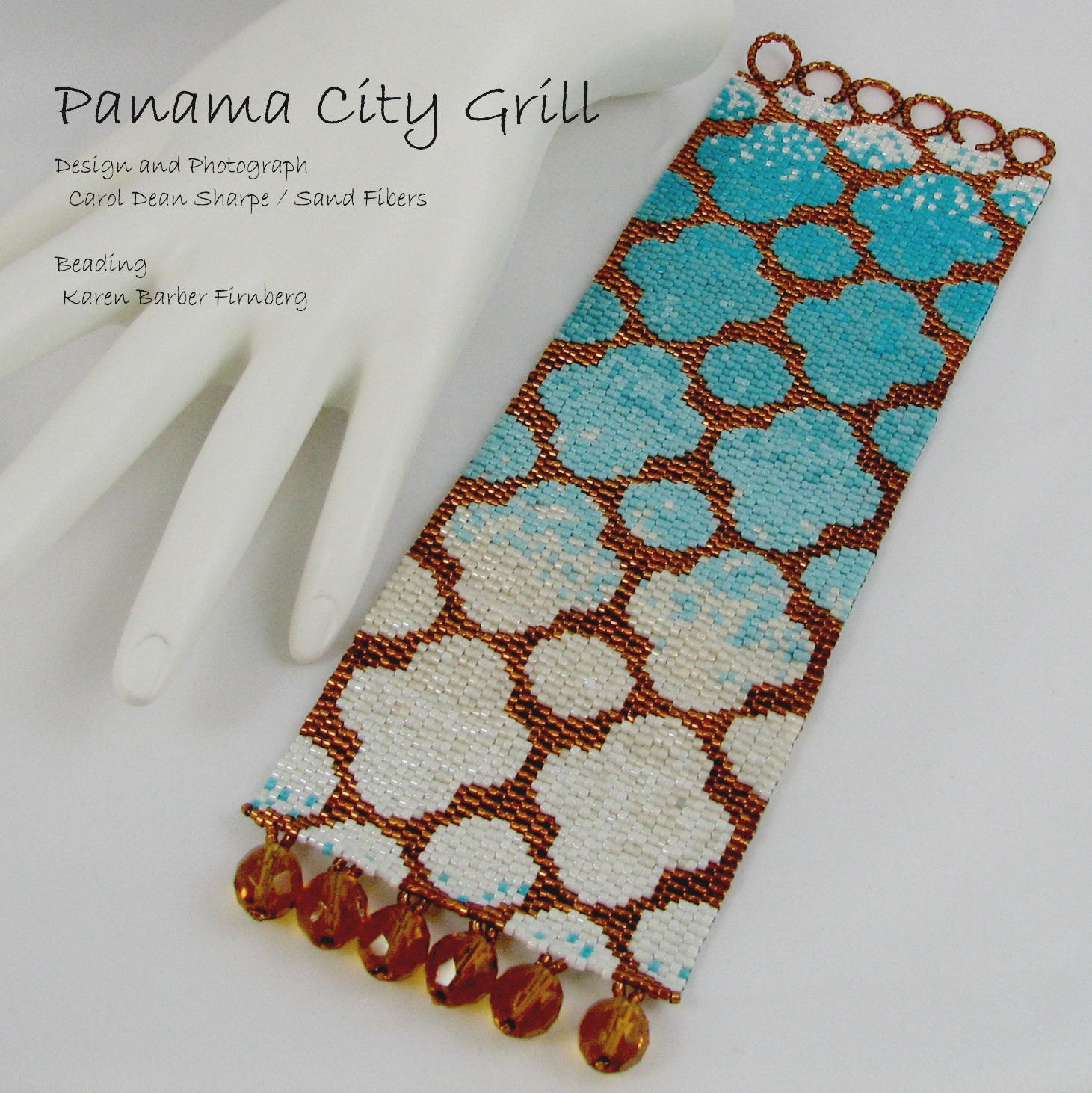 The pattern for this has been sent to the Sand Fibers elite subscribers and
is now listed in my Etsy shop
.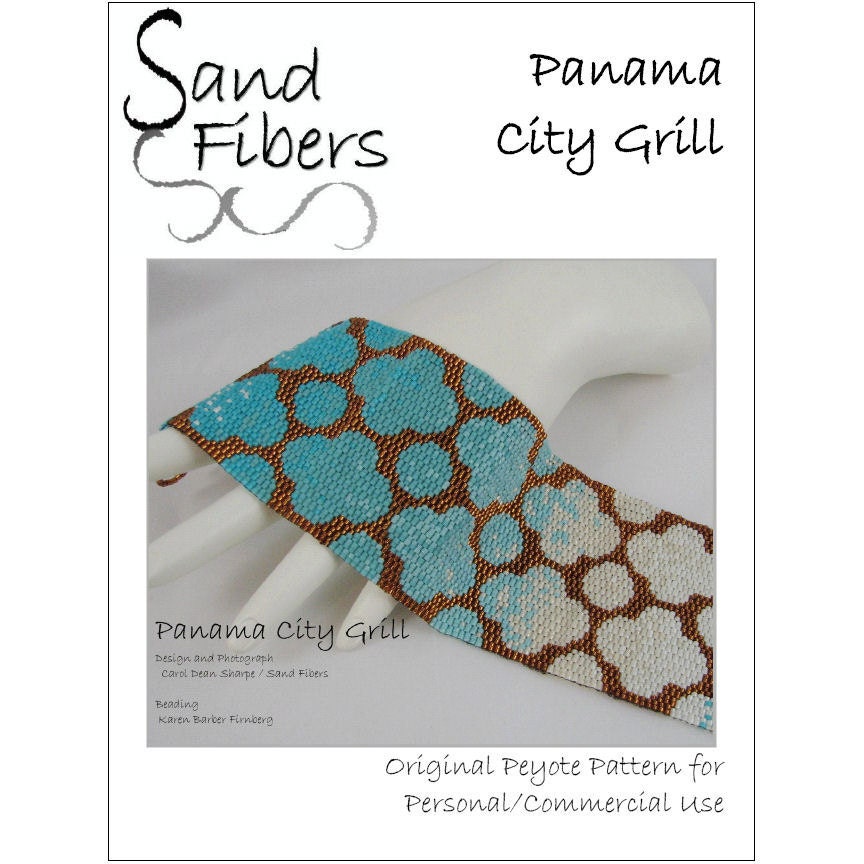 I hope your Monday has been a good day. Be well and get going!